11 March, 2023 7:00 pm – 10:00 pm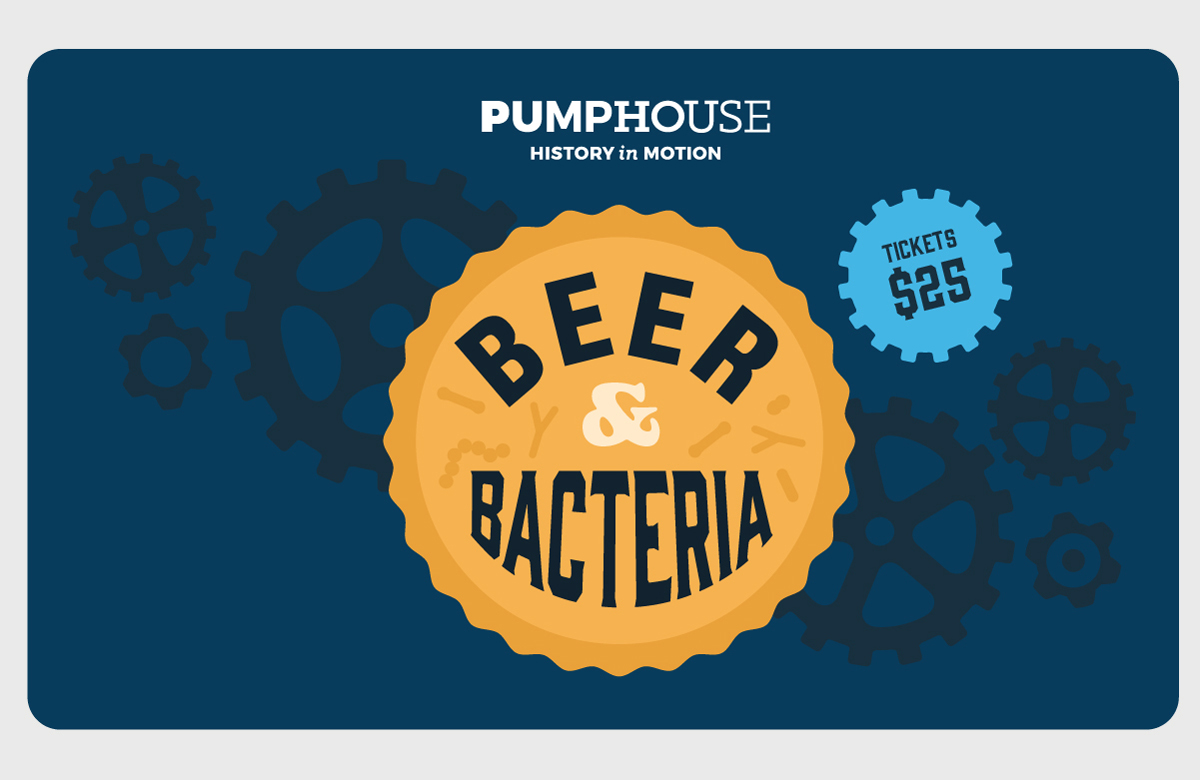 In water, there is bacteria! 
Perhaps you have heard the saying, "Dirty water? Drink beer!" and wondered about the statement's accuracy and origin. Come to Beer & Bacteria, a 19 + event taking place after hours at the PumpHouse and explore the historical relevance of beer in Kingston and how it relates to the lack of clean drinking water. During this 3-hour event you will engage with the history of alcohol consumption through interactive activities and hear from history experts!   
Highlights of the Beer & Bacteria event include:
Curator Tours 
7:30 pm - Curator Developed Beer & Bacteria Tour with Aaliyah Strachan 
Our museum staff will be on site all evening to answer any questions about the rich history of brewing in Kingston and what it's like researching and curating exhibits. They may also have a story or two that was unearthed that didn't make it into the text you see on the walls.
Can You Brew?
Do you know what it takes to make the frothy beverage? Test your knowledge and see if you can correctly order the steps of the beer making process. 
Under the Microscope
Look close. Real close. See what secrets our water samples are hiding by using a compound microscope. After, look at the identification guide to identify the microorganism. 
Brew Aboard
Test your knowledge of brewing around the world by matching historic bottles to their country of origin! 
Event Details 
Date: March 11, 2023
Time: 7 pm - 10 pm
Age: 19+ 
Cost: $25 + HST
Entry Includes: 2 complimentary drink tickets and access to the On The Move: 400 years of Transportation History in Kingston exhibit. 
Brewers on Site: Daft Brewing, Spearhead, and Fine Balance Brewing  
Pumphouse
23 Ontario Street
Kingston, Ontario
K7L 2S2