12 October, 2018 7:30 pm – 9:00 pm
Da Vinci to Galileo - Italy's Inquiring Minds and Inquisitions, 15th - 17th centuries
Melos Choir is performing on October 12 at St. George's Cathedral 
This performance is inspired by our exhibit Leonardo da Vinci: Relentless Curiosity.  Why not come out to our exhibit before attending what is sure to be an inspiring performance.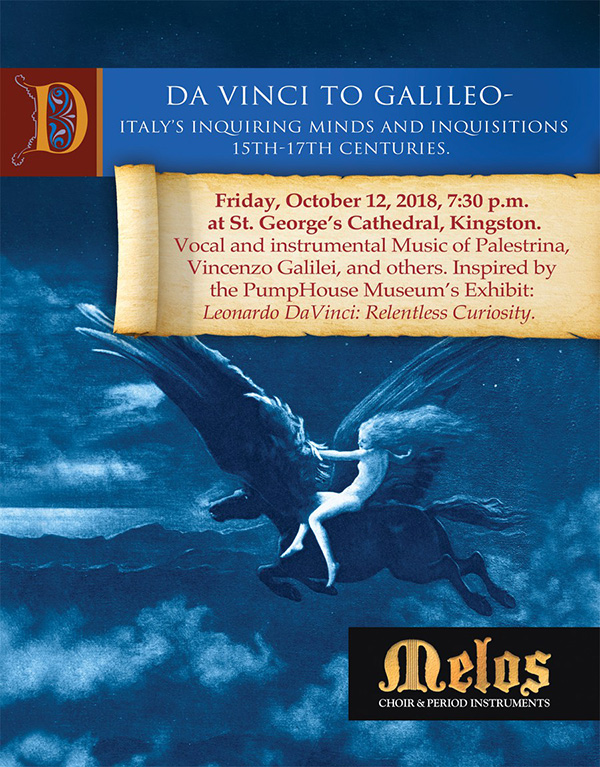 Hear heavenly music and astonishing readings from the spheres of Italy's most inspired, courageous and controversial minds, from the late Renaissance to early Baroque.
Melos Choir, soli and period instruments perform music of Palestrina, Vincenzo Galilie, Andrea Gabrieli and others.
For more information or tickets visit: http://www.melos-earlymusic.org/davinci-to-galileo-italys-inquiring-minds-and-inquisitions-15th-17th-centuries/
Pumphouse
23 Ontario Street
Kingston, Ontario
K7L 2S2