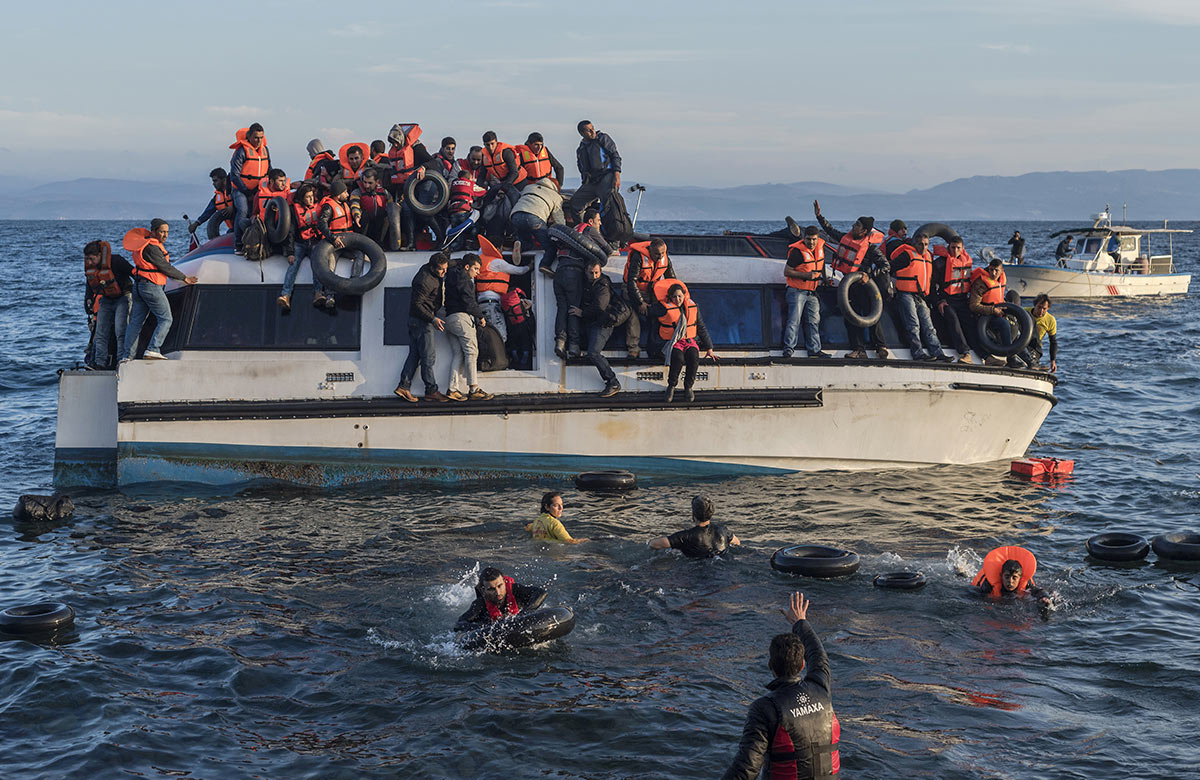 Visit the Exhibition Hall, a flexible exhibition space in the PumpHouse. This beautiful room, complete with original limestone walls and a great view into the massive steam boilers, is home to special exhibits.
Experience Our 2021 Exhibition, Refuge Canada
Each indoor museum tour will include our new 2021 Exhibition - Refuge Canada. Created by the Canadian Museum of Immigration at Pier 21 and supported by TD Bank Group, Refuge Canada explores the themes of life before, fear, displacement, refuge, and life in Canada as newcomers. Refugees face fear, shattered lives, and often dangerous voyages in search of refuge. Canada has provided refuge for many over the years. However, over the course of the twentieth century, Canada has had a mixed record in welcoming refugees, reacting generously to some while overlooking others. Refuge Canada provides the context for Canada's place in the global refugee crisis and brings to light the challenges faced by refugees in Canada. 
Learn more about our indoor museum tours and book an experience by clicking here.