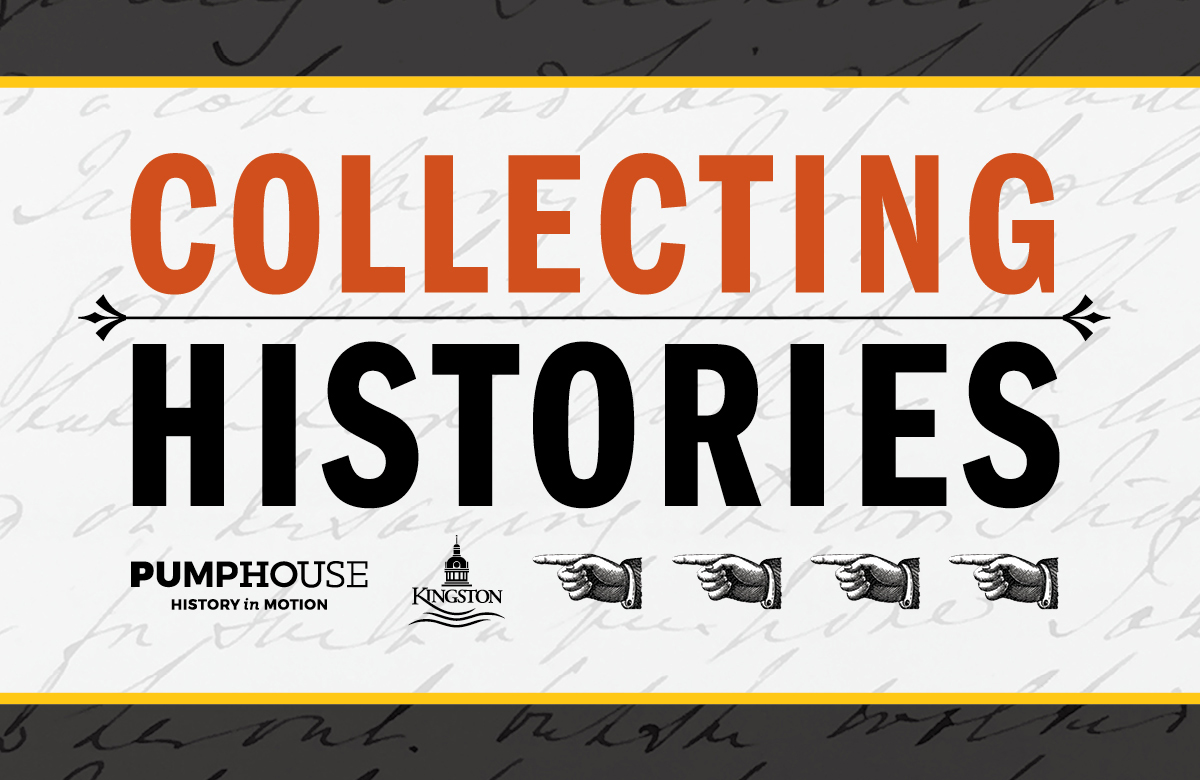 Experience our new 2020 exhibition Collecting Histories
The PumpHouse Museum is open for small group tours to experience the site and the new exhibition Collecting Histories. Tours for groups of up to 9 people are offered by advance reservation only.  All visitors must wear a face covering.
What is Collecting Histories? This exhibition explores the City of Kingston Civic Collection's special role in engaging and inspiring us through the history of our own community. Collecting Histories shares some of the fascinating historical, archival, archaeological and artistic works we have now and presents the challenges and opportunities we face in building a collection that represents the many facets of our community experience in an effective and inclusive way.
You can also engage with Collecting Histories Online!
The City of Kingston has an opportunity to share some of the collections and messages to engage Kingston residents about their own objects and stories. This multi-phased engagement will guide residents through a community conversation that explores the City's Civic Collection, the collections of residents who would like to share, and how we can and will remember this unique period in Kingston's history.
How can you Get Involved?
Sign up on the City of Kingston Collecting Histories on the Get Involved platform to share your stories, ideas and be part of our collective history. 
Sign up for the PumpHouse email newsletter to receive regular updates on Collecting Histories
Questions? Send us an email and we will get back to you.