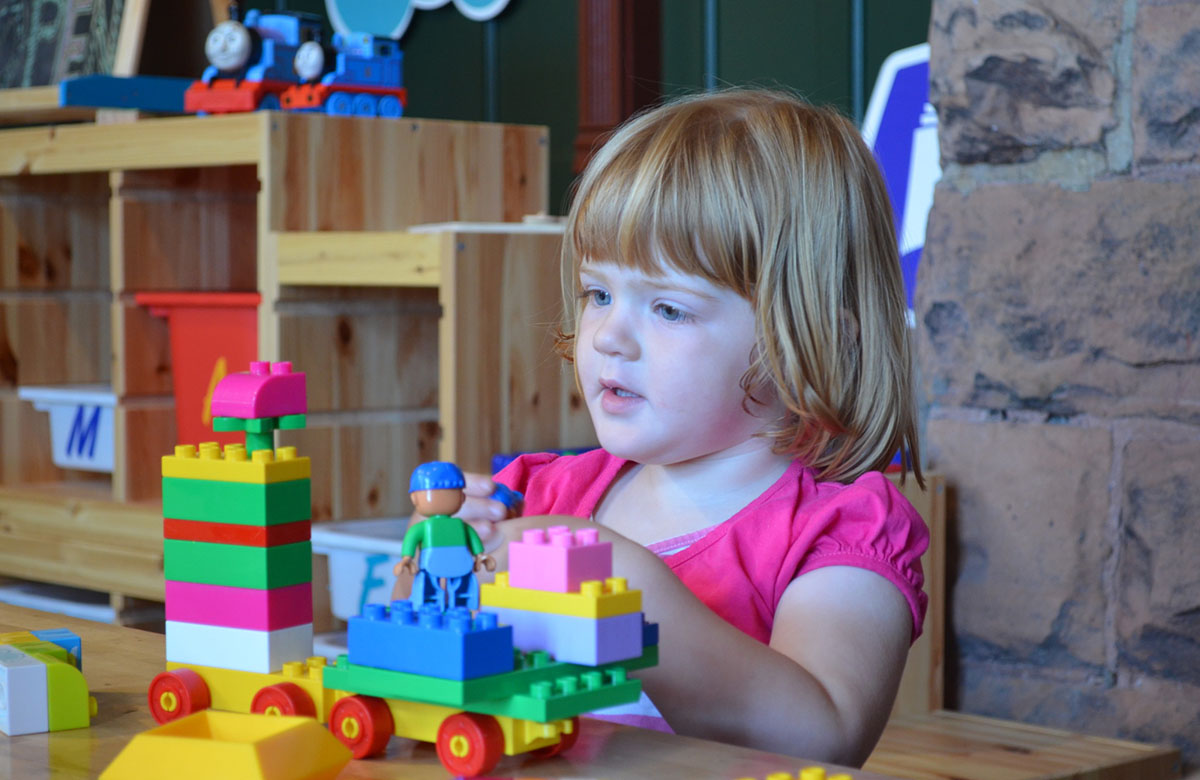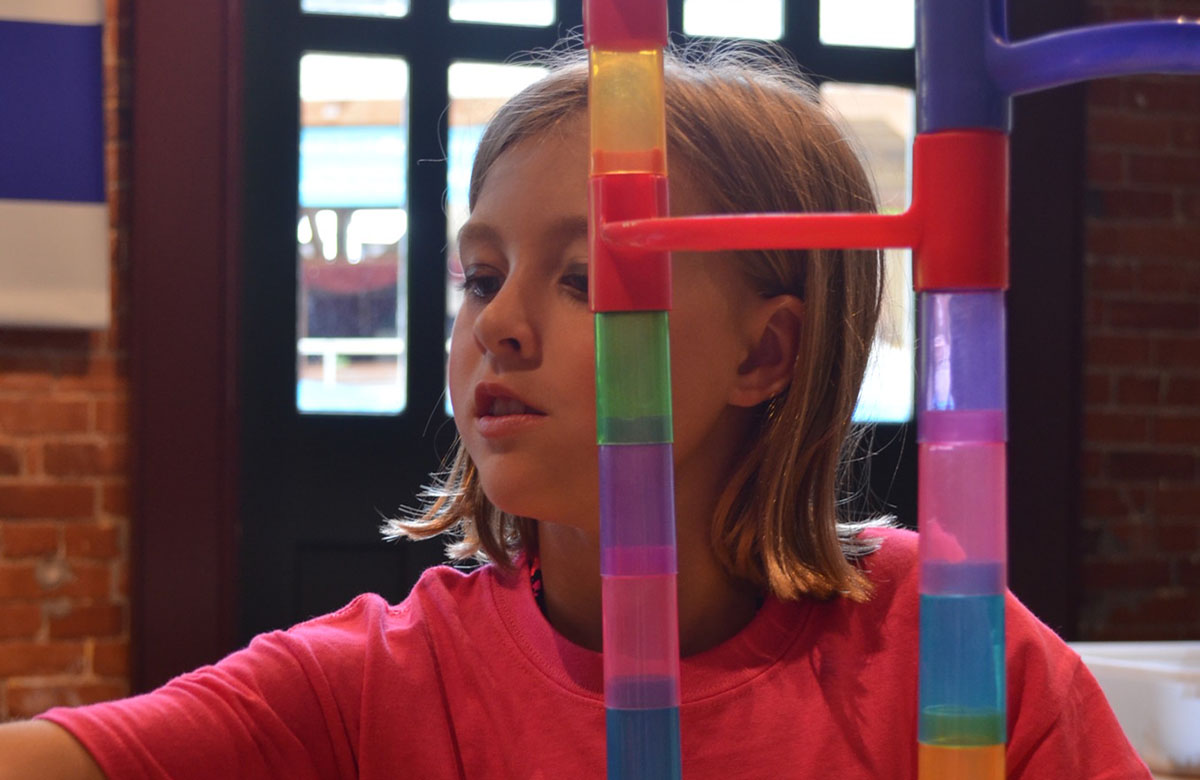 Welcome to the Discovery Centre: Make Science work for you!
Come experience the refurbished Discovery Centre, an interactive space dedicated to children and learning. All new hands-on activities highlighting science, engineering, math and technology will spark the fascination of children and adults alike. For teachers: all activities have been designed with curriculum-based learning connections.
Explore the Discovery Centre's exciting new learning stations:
Wall of Invention: What can you make?
What can be more exciting than our amazing magnetic wall? Let your imagination and creativity run wild as you use build paths to move your ball across the wall. What direction will it go? How fast can you move it? Does the ball's weight make a difference? How likely is it that your ball will follow the same path? (3 years and up)
The Dark Room: What do you see?
How does light affect your life? How does coloured light affect what you see? Enter the dark room and learn more… (4 years and up).
The Power of Simple Machines! Can you build it?
Build a simple machine out of Lego! Video and printed illustrated instructions will help you to complete a finished product. Or use your imagination to construct your own creation (4 years and up).
Activity Boxes: Solve it! Discover it! Explain it! Explore it! Observe it! Feel it!
Pick up one of our "science in a box" interactive kits and learn about such topics as structures and mechanisms, numbers, geometry, problem solving, life systems, and matter and energy. Activities are age-specific (18 months and up).
Gordon C. Leitch Discovery Centre:
The Discovery Centre is dedicated to the family of Gordon C. Leitch who funded the creation of the original space, established in 2002. In the words of his daughter, the late Jane Bayly, "Gordon C. Leitch was a self-educated, determined, young man who founded a shipping company [Upper Great Lakes Shipping Inc.] in the midst of the great depression of the 1930s. He was well liked and loved to give opportunities for advancement, especially to children."
We acknowledge funding from the Ontario Trillium Foundation (2004) and the PumpHouse Museum volunteers who developed the original Discovery Centre concept.