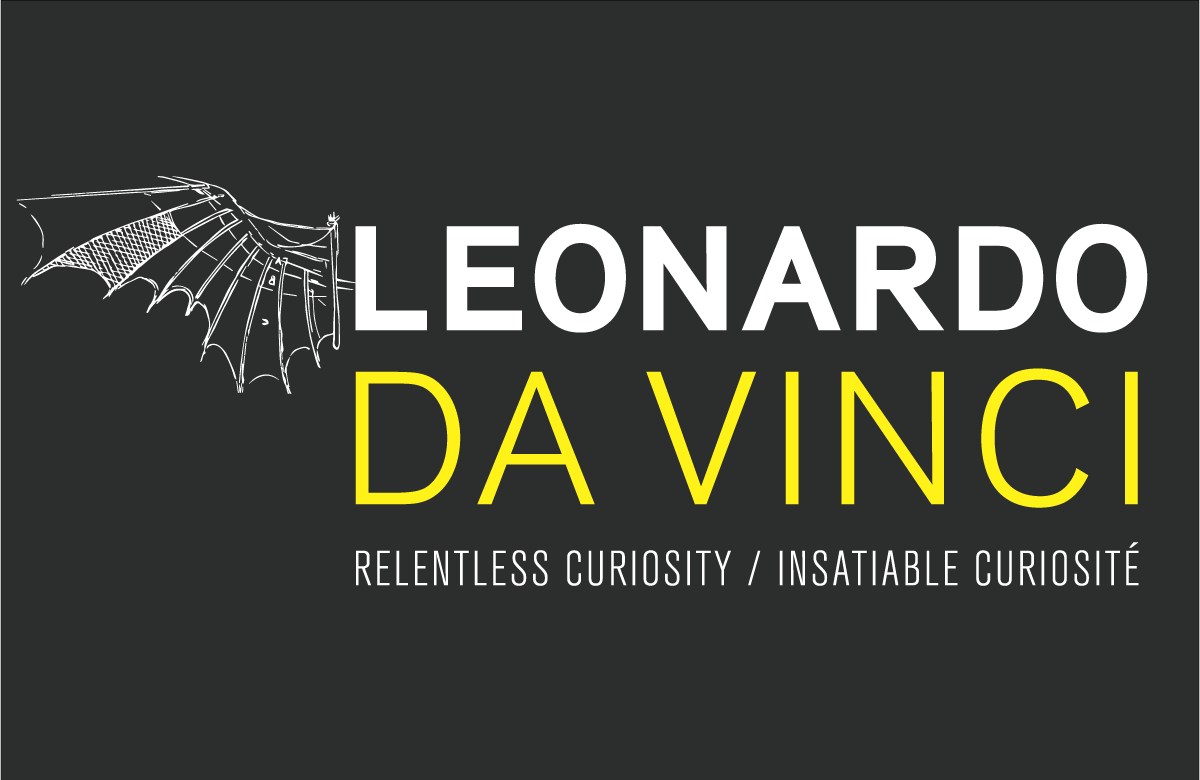 The noblest pleasure is the joy of understanding. Leonardo da Vinci
Leonardo da Vinci: Relentless Curiosity, an exhibition exploring Leonardo's lesser known side as a Renaissance engineer, connecting his inventions with modern technology 500 years later.
The show focuses on the science, engineering and technology side of Leonardo's work, but with a clear acknowledgement that his observations, imagination, inventions, and designs are the product of a free-range mind that wandered across all the disciplines of the arts, sciences, engineering, and humanities – he knew that art was a science and science was an art.
It was his ability to record his observations in his art that have allowed us to share in his findings today. His drawings record Leonardo's attempts to solve Renaissance-era problems – human flight, breathing under water – with his novel approaches. The exhibition draws from his rich and beautifully illustrated surviving notebooks as the informational basis and inspiration for the exquisite model recreations of several of his inventions on display.
Relentless Curiosity positions Leonardo's designs with modern versions of his forward-thinking concepts. Knowing that few of Leonardo's inventions were realized in his own time – but known to us in modern forms -- only emphasizes the power of his imagination and ingenuity. More recent and modern objects and artefacts drawn from local collections help to bring the Leonardo story home to Kingston.
Leonardo was both a genius and a regular man -- quirky and obsessive, playful and easily distracted. He was self-taught and, arguably, willed his way to genius. We may never be able to match his talents, but we can certainly learn from his boundless desire to know more.
This exhibition is open until November 24. Check here for museum hours.