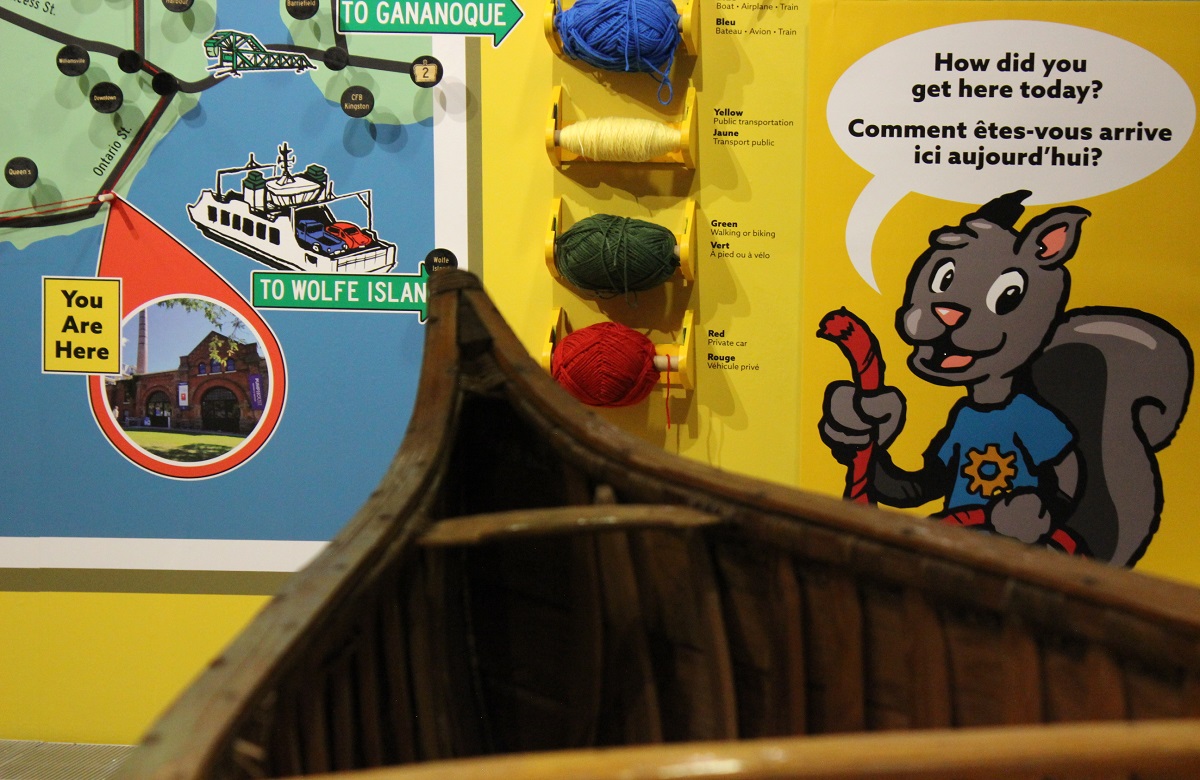 On The Move is the PumpHouse museum's 2022 temporary exhibition. Experience it now on Thursdays and Fridays 10 a.m. to 4 p.m.. 
Perfect for families and history buffs alike, On the Move traces the development of transportation in Kingston over the last four centuries with historical objects, interactive displays, and informational panels, visitors will experience how we move across water and land, the development of public transportation, and how Kingston continues to be connected to areas beyond the city's borders.
On the Move includes several themes related to travel and transportation:
Personal Transportation explores how individuals move under their own power, including the importance of snowshoes and toboggans that were made and used by the original Indigenous people who lived in the Kingston area.

Visitors will also learn about Roads, and how early dirt paths and bone-shaking corduroy roads developed into Kingston's modern street system.

Across the Water highlights how waterways influence transportation, from birch bark canoes and ferries to ice roads and modern bridge construction.

Public Transportation is another important part of travel in Kingston and visitors can learn about stagecoaches, streetcars, buses, and more.

Kingston is connected to other regions in different ways—highways, rail, and air—that are explored in Travel Outside the City.
These themes are enhanced by exhibition-specific educational programs and activities with opportunities for kids and adults.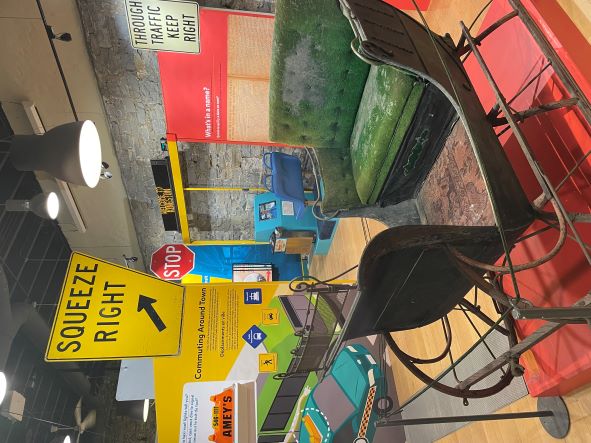 Communities are shaped by the possibilities of transportation. Where we live, how often we visit friends and family, how and where we shop, and the businesses we operate – all are impacted by transportation. From riding your bike to work to shipping goods across oceans, the availability and efficiency of travel are a central part of our daily lives.
Located at the confluence of significant waterways, Kingston was a natural choice for people to settle and for a community to grow. Lakes and rivers were the first highways and remain an important part of Kingston's transportation network. The introduction of roads, rail, and later an airport provided new opportunities for the movement of goods and people.