Accessibility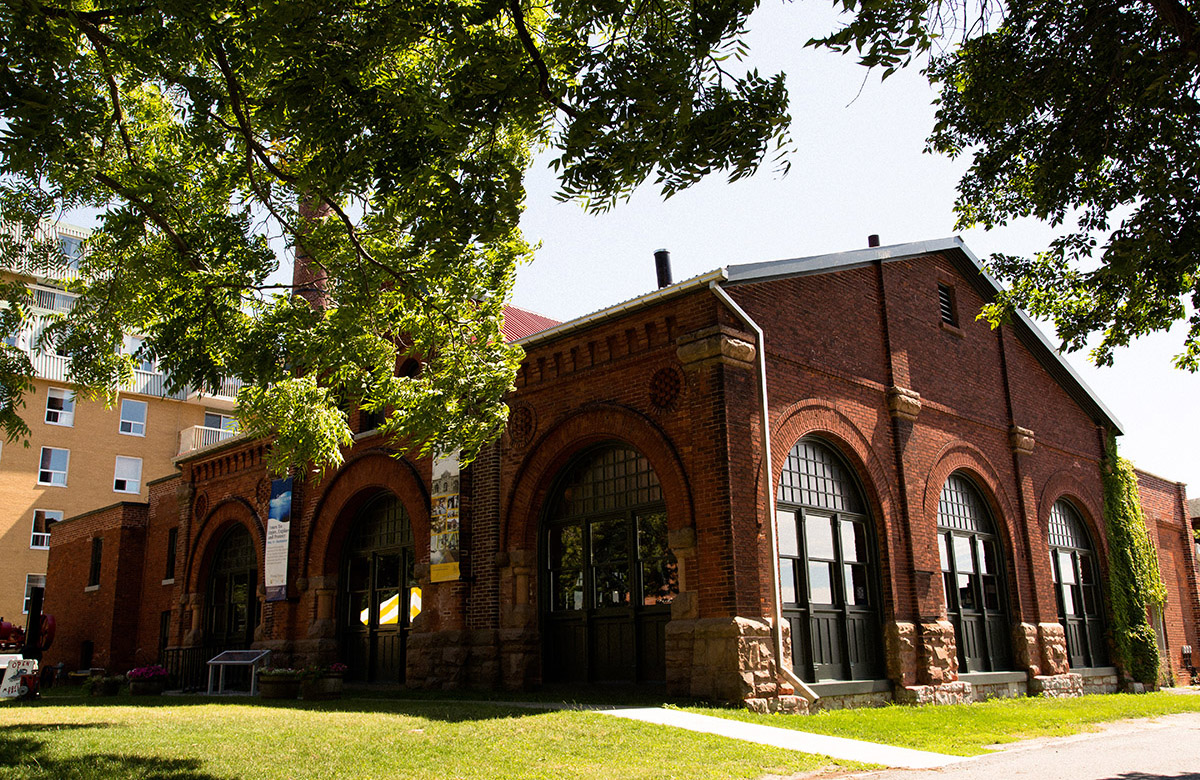 The PumpHouse and its staff are committed to providing accessible experiences for all visitors. Continue reading to learn more about the museum and our offerings. 
Physical Building
The PumpHouse has two main levels that can be accessed using a lift that fits most assistive mobility devices and strollers. There are also several low-incline ramps that transition visitors between spaces within the site. As the PumpHouse is a designated historic site visitors will find that much of our flooring is original and can be uneven in certain areas. Both the front and back doors are fully accessible for assistive mobility device and strollers.
Accessible Parking
The parking lot at our site has two accessible parking spots.
Washrooms
Accessible washrooms are available on site.
Service Animals
All licensed service animals are welcome inside the museum and on our outdoor walking tours.
Support Persons
All those who require a support person with them to access our exhibits, programs or events will be granted free admission for the support person.
Sensory Friendly Support
Please Note: Visitors will likely experience intermittent loud industrial-like noises in the Pump Room, Exhibition Hall, and Train Room depending on the level of engagement due to compressors, dehumidifiers, and our electric model train sets.
Sensory friendly experiences are supported by the PumpHouse. We wish to provide a positive museum experience to visitors who may benefit from a more relaxed environment. This includes, but is not limited to, adults and/or children with Autism Spectrum Disorder, sensory processing delays, epilepsy, dementia, developmental disabilities and learning disabilities.
Preparing For Your Sensory Friendly Visit
What is the PumpHouse like indoors? Explore our resources to see what to expect for your visit. Please click here to download our Sensory Friendly Map.
What are PumpHouse outdoor walking tours and indoor tours like? Please call us at 613-544-7867 or email us using our Contact Us form and we can send you a PDF of our Social Story. These Social Stories can help people better prepare for their PumpHouse experience. There is one for outdoor walking tours and one for indoor tours.
Video Captions
All permanent exhibits that include video have closed captioning.
Tell Us How We Can Help
Requests for assistive learning devices, exhibition text in different formats, and other accessibility accommodations should be made via our Contact Us form, by calling the museum at 613-544-7867, or in-person during opening hours. Please note that we require at least 48 hours notice to accommodate requests and our team will follow-up with your directly to help to plan for your visit. 
If you have concerns about barriers that people with disabilities face in accessing municipal services and facilities, please contact the City of Kingston at 613-546-0000.