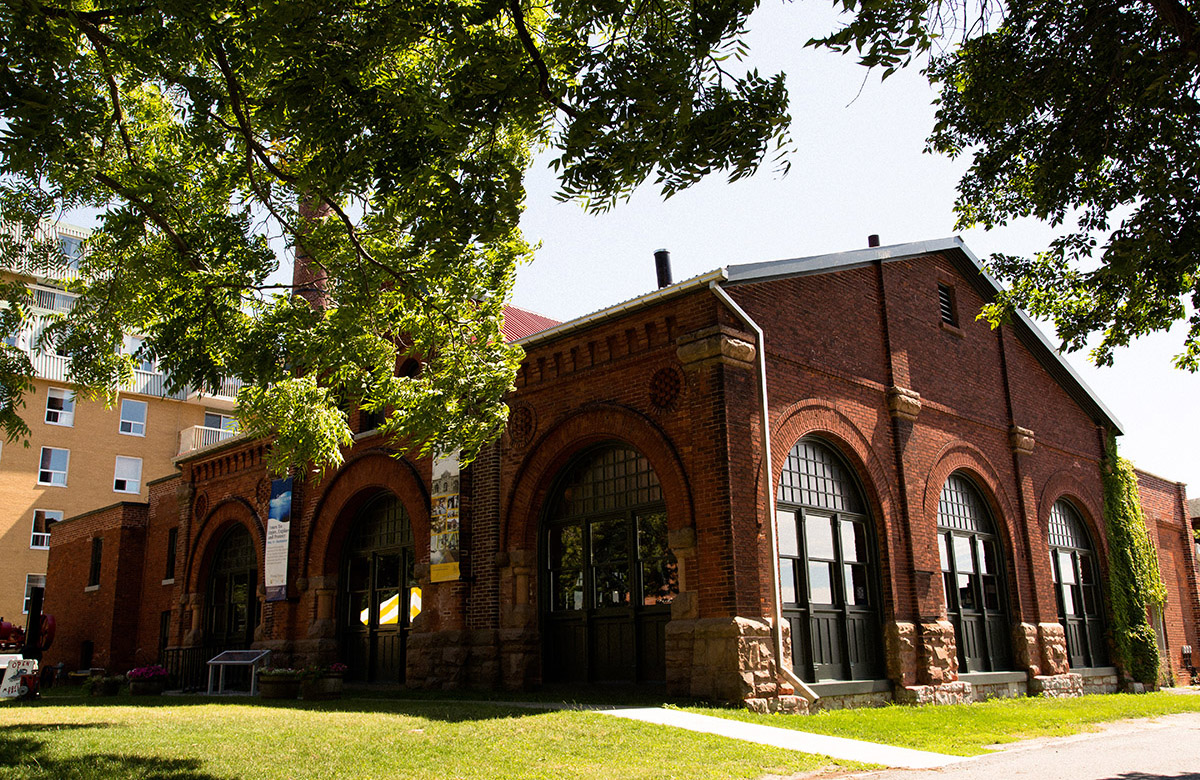 The Pump House is committed to accessibility for all visitors.
Exhibit Text
Large print exhibit text can be requested with 48 hours notice and will be ready on site. Alternatively we can send you a plain text copy of exhibition text for use on your own device. Contact 613-544-PUMP (7867) or phsMuseum@CityofKingston.ca.
Support Persons
Support persons will be granted free admission. We are supporters of the Access 2 Entertainment program.
Service Animals
All service animals are welcome.
Assistive Listening Devices
Those who are hard of hearing may request FM assistive listening devices. These devices must be requested with at least 48 hours notice. Contact 613-544-PUMP (7867) or phsMuseum@CityofKingston.ca.
Building
The Pump House is a multi-level building accessible through ramps and a lift. Due to the historic nature of the museum the heart of the building has all of the original, predominantly concrete, floors which are uneven in certain areas. The front door is ramp accessible.
Washrooms
Currently the washrooms are not fully accessible. The museum is undergoing renovations to create a fully accessible washroom, available 2017.
Accessible Parking
The parking lot at our site has one accessible parking spot.
If you have any questions or comments regarding accessibility at the Museum or for more information contact us and we would be happy to help plan your visit.
Tel: 613-544-PUMP (7867)
E-mail: phsMuseum@CityofKingston.ca